Business Analyst Consultant
Support Logix
Business Analysis - Software
We can help you with your Business Analyst projects and tasks. We have many years experience in Business Analyst work and have deisgned applications from Supply Chain Master Scheduling Optimisation applications, ERP Modules like (Bill of Materials, HACCP Batch Control, Production Floor, Purchasing), to Data validation applications to smaller cloud based applications. We can write functional specifications that include Use Cases, User Stories, Context Diagrams, Process Charts, Wireframe Diagrams and Data Models.
Support Logix can also support you with Data Migration projects if you are installing new software. We can write programs for example that extract information and cleanse information to populate the output into Database Tables or any other file format suitable for the new application.
We can also write Business Cases for Software Projects and provide associated feasability models for analysis.
Business Performance
If your business is lacking performance measures then Support Logix can help you build reporting systems like Executive Dashboards to ensure your business is monitored enabling management to take corrective actions against poor performance. As they say, what you don't measure you don't manage. We will work with you in choosing quality metrics across your business that are they most important to measure and can be measured effectively.
We also complete performance development work in Visual Basic for Applications, where in many instances we make Microsoft Office Applications more efficient and in some cases saving the business many hours of data entry work per month. We speciaise in Microsoft Excel VBA work and also complete work in Microsoft Access. If you have a spreadsheet or database that needs development, make contact with us. To learn more in what we do select this link: Visual Basic for Applications Development.
Industries
Support Logix has experience in Business Analyst across these industries; Software Development, Health, Utilities, Tertiary Education, Manufacturing and Agriculture. We would look at providing services to these industries; Horticulture, Retail, Logistics and Hospitality. If you need assistance with a Business Analyst task then make Contact with Support Logix today.
Work Place Options
Support Logix can also provide services by Remote Desktop Connection allowing or more economical charge out rates to be applied to your next project.
Scope of Work
Support Logix has Business Partners that specialise in Xero and MYOB custom solutions, like integration of software packages that link to Xero and MYOB and we also have business partners who provide custom development solutions for large organiations, so no project is to big or small for Suppport Logix.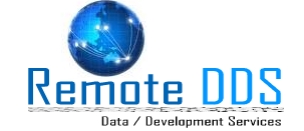 ---